Many people believe candy canes were invented to symbolize Jesus' suffering. History doesn't actually support this notion (a choirmaster at the Cologne Cathedral in Germany is credited with bending straight white sticks into hook shapes to represent a shepherd's staff and keep children quiet during the long Christmas services), but much has been written about the Christian symbolism of this favorite holiday candy. Here are some poems that celebrate the Christian candy cane legend.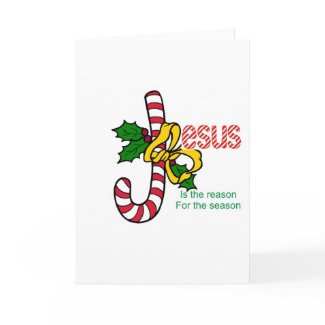 Jesus, Gentle Shepherd,
this cane of red and white
proclaims the sweet love story
born on Christmas night
This cane, you see, when turned around
begins your name of love
and now becomes a symbol
of peace proclaimed above
The lively peppermint flavor
is the regal gift of spice
The white is your purity
and the red your sacrifice
And so this cane reminds us
of just how much you care
and like your Christmas gift to us
it's meant for all to share
—-
A significant symbol of Christmas
Is the simple candy cane.
It's shape is the crook of the shepherd,
One of the first who came.
The lively peppermint flavor is
The regal gift of spice.
The white is Jesus' purity.
The red is sacrifice.
The narrow stripes are friendship
And the nearness of his love.
Eternal, sweet compassion,
A gift from God above.
The candy cane reminds us all
how much God loved and cared.
And like His Christmas gift to us
It's meant to be broken and shared.